Loft Conversions & Basement Conversions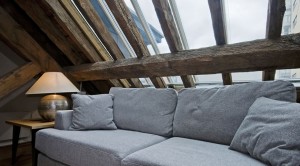 The majority of loft conversions are used to create an extra bedroom, often with an en-suite bathroom, or turning a 3 bedroom house into a 4 bedroom, which can add 15 or 20% to the value. But your loft can also be converted to house your home office, a study space for your teenagers or a playroom! You could be sitting under a hidden asset that has never seen the light of day yet, with a little imagination, your loft could be transformed into a versatile living space. In addition, many loft conversions do not require planning permission thus keeping your costs down.
Increased Space
A loft or basement conversion is an alternative to moving house and at Vinco Group we aim to make it much less hassle. If you're looking to increase the space in you property then Vinco Group can help you. We are experts in converting lofts or basements into usable space such as:
Extra bedrooms
Playrooms
Studys
Utility Rooms
Cinema Rooms 
Financial Benefits
In recent years fewer families have been moving home, due to the financial climate. Many more people have opted to utilise the wasted space in their homes. Even a smaller house move can cost in excess of £10,000.00 in expenses. This makes loft and basement conversions a good alternative to moving home, with the added benefit of adding value to the property.
Please use the form on this page to contact us and find out more about how Vinco Group can help meet your extra space requirements.